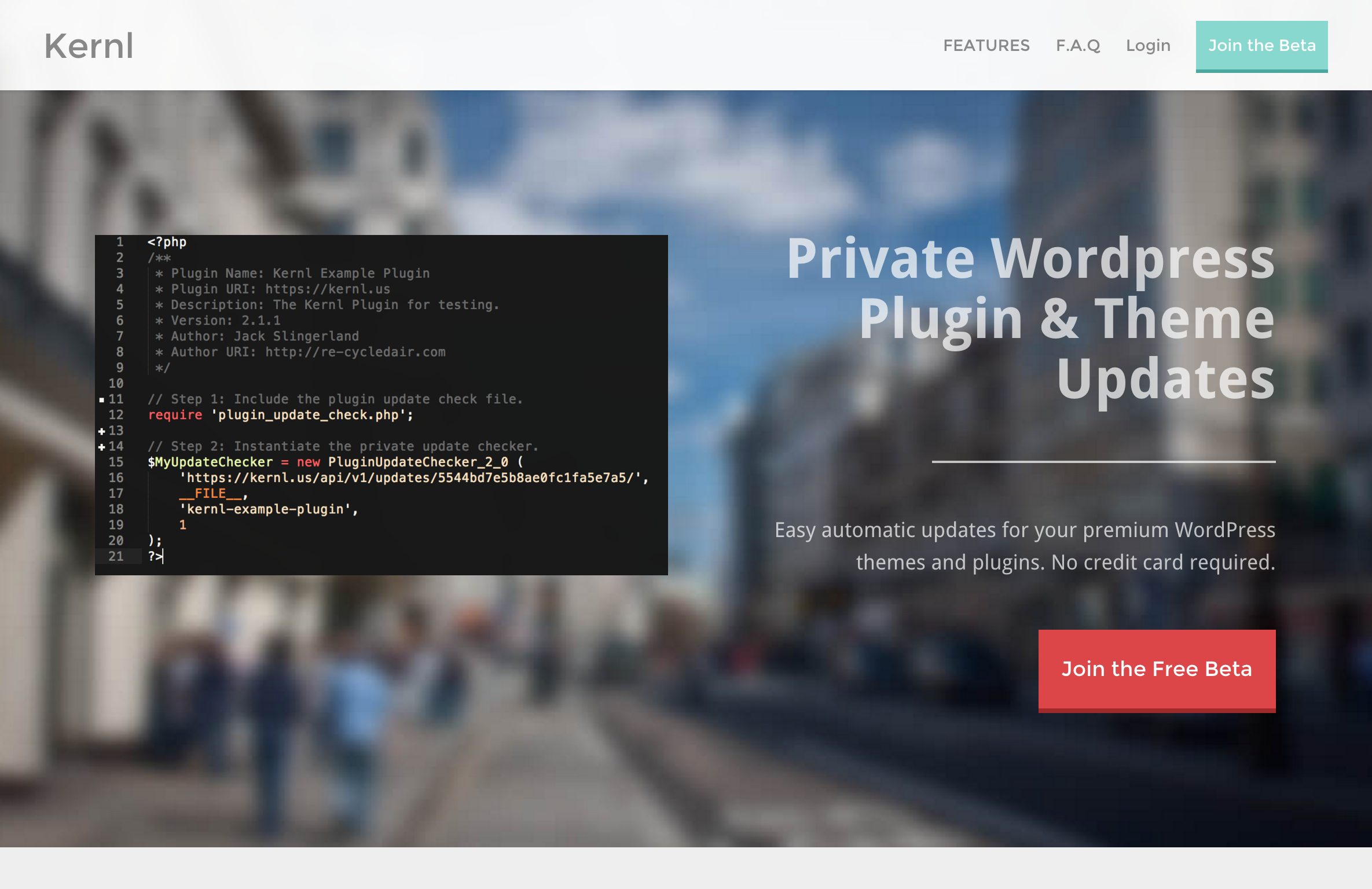 In May of this year I launched the Kernl alpha with hopes that WordPress developers would be interested in it.  And interested they were!  6 months later Kernl has over 65 users from all around the globe and a host of new capabilities to make WordPress plugin and theme development easier.  For instance, since launch we've added:
Continuous Integration with BitBucket
Continuous Integration with GitHub
Purchase Code Validation
But new features aren't all that make a service great.  For people to trust in something it must be reliable, and thats what the beta phase of Kernl is all about: improving reliability.  We've reached a point where we feel Kernl provides enough value to the WordPress community to allow us to take some time to refactor code and add a lot more tests.
What does this mean for you?  Not much.  If we do our job right you won't notice anything.  The beta is still free and everyone will get big "heads up" before we start charging for the service.
Thank you to all of the alpha users who have made this possible.  Without you Kernl wouldn't be where it is today.